Sweet & Salty SALSA!
Friday, April 26
James Bay New Horizons, 234 Menzies St, Victoria BC

BEGINNERS: 7:00 p.m. EXPERIENCED/OPEN: 7:45 p.m.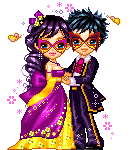 Learn to Salsa Dance with Elisa Lay: For absolute beginners to the mildly curious to ladies with with with experience, salsa is the latest and greatest dance craze. Join the fun!
Suitable for all abilities and ages, solos and partners.
Your dance card will always be full once you learn to salsa! danceme2endoflove@yahoo.ca