Join the Amazing Women of VLSCS!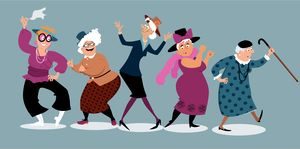 As a member of the Victoria Lesbian Seniors Care Society, you make a very valuable contribution toward ensuring safe, accessible, welcoming spaces for lesbians to congregate. You support lesbian health and social needs as we age and help to build community through education and social action. You are one of the Amazing Women of VLSCS!
Membership is open to women of all ages who self-identify as lesbians.
2019 Memberships On Sale Now!

We use a sliding scale for membership. Memberships make our Health Fund and over 50 events per year possible. Please choose the higher amount if you can afford it. Membership is effective immediately and expires Dec 31, 2019.
Choose your Membership option below. Pay with credit card or PayPal.