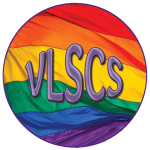 We are a non-profit organization with a mission to foster a healthy, fun and socially connected lesbian community. The Victoria Lesbian Seniors Care Society (VLSCS) became a legal entity in 1994.
Through the years we have provided social networking for lesbians and community education to the general public and our membership. We are a dynamic group of dedicated volunteers who have sustained the only
lesbian-based organization in the Greater Victoria area for more than two decades. We are very proud of our past accomplishments and look forward to ever more success as we continue to grow and evolve in the 21st century.