COVID-19 – Gatherings have been postponed. Connect with us on facebook here, or our newsletter @ vlscs.ca, or via email membership @ vlscs.ca.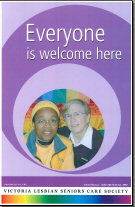 Since 1994 we have been a non-profit society geared towards helping women. Through the years we have provided social networking for lesbians, community education to the general public, and our membership. We are a dynamic group of dedicated volunteers who have sustained the only lesbian based organization in the Greater Victoria area for more than two decades. We are proud of this accomplishment and will continue to grow as an organization into the 21st century.
NEW! Click the poster to learn more.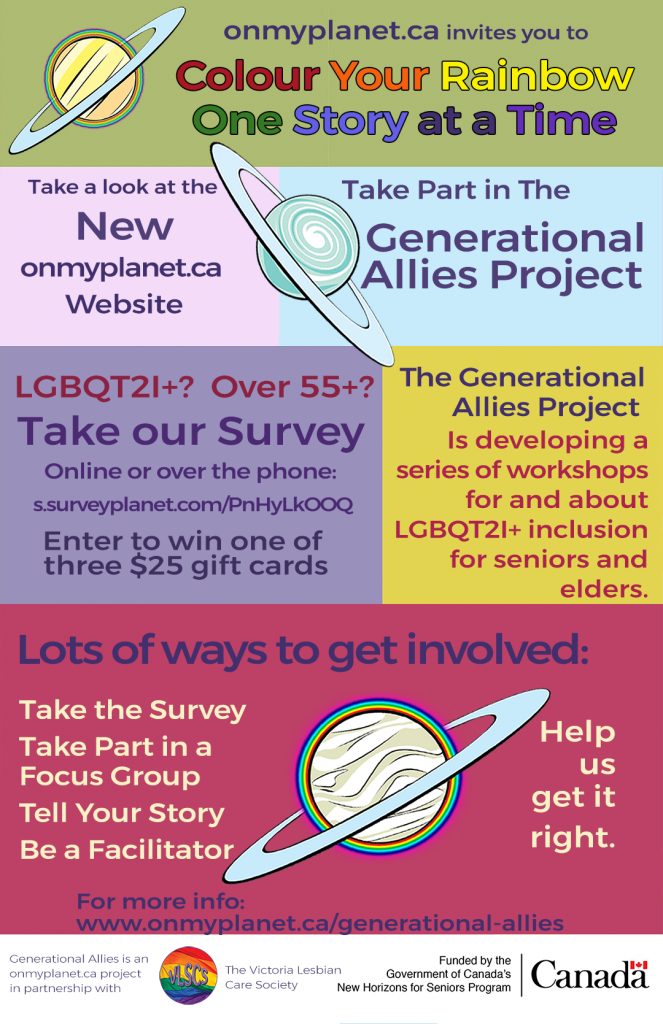 Generational Allies is an onmyplanet.ca project in partnership with the Victoria Lesbian Care Society and is funded by the New Horizons for Seniors Program which is part of Service Canada.
Onmyplanet.ca is a queer and trans positive website that houses The Queer Story Archive. The Archive is an ever-expanding collection of life experience stories, on video and in text, from everyone under the rainbow and the people who love us. Onmyplanet.ca also has a support and referral network. New in 2018; GenderAlly.ca – a series of workshops developed out of the stories at onmyplanet.ca on trans, Two-Spirit and gender non-conforming inclusion. All workshop videos are accessible online 24/7 and all print materials are free downloads.