Sweet & Salty SALSA!
Friday, April 26, 7:00 – 9:00 p.m.
James Bay New Horizons, 234 Menzies St, Victoria BC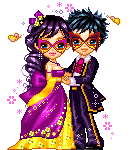 Learn to Salsa Dance with Elisa Lay: For absolute beginners to the mildly curious to ladies with with with experience, salsa is the latest and greatest dance craze. You can join the fun anytime!
Do you need to be a great dancer—slim, physically fit and able to twirl on your tippy toes? NO! Anyone can learn to salsa, be ye old or young, nimble or nob-kneed, fit as a fiddle or fat as a cat. What about a partner? Not to worry, we'll pair you up. I want to lead! Elisa will teach you to lead or follow, as you wish.
Come early to learn the basics, then join in with more advanced dancers for the freestyle part of the evening. Got experience? Come early to help teach newbies, or come a little later just for free-styling.
Suitable for all abilities and ages, solos and partners. Fancy dancing shoes not required. Your dance card will always be full when you learn to salsa! danceme2endoflove@yahoo.ca