March 8, 2019: Better the balance, better the world.
Heh, let's celebrate International Women's Day!
Join a few of us for lunch at the
Trafalgar Pro Patria Legion Branch 292, Main Lounge 
411 Gorge Road East, between Jutland & Dunedin, rear entrance.
Noon sharp. Don't be late as guests need to be signed in by a Legion member.
M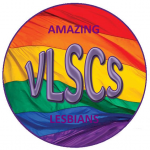 eet at the main entrance, off the parking lot in back. 
Look for your host-with-the-most with the VLSCS lapel button.
If you haven't been to the Gorge Road Legion yet, it will be a treat. The lovely lounge is big, light and airy. The women are friendly. The menu and liquid refreshments are value priced.
Wheelchair accessible. Big parking lot in back, off Dunedin. Bus stop right out front.