Happy, Happy Coffee Talk
Join us for coffee and conversation!
This weekend
Sunday, January 21
from
1:30-3:00 p.m.
at the
Imagine Studio Cafe
31 Erie St
in James Bay adjacent to Fishermen's Wharf Park
http://www.imaginestudiocafe.com
Be happy: coffeetalk@vlscs.ca
Coffee Talk meets up the 1st Wednesday and the 3rd Sunday each month.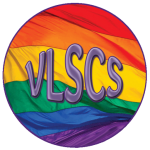 Coffee Talk is an initiative of the Victoria Lesbian Seniors Care Society (VLSCS), which supports lesbian health and social needs on Vancouver Island, British Columbia, Canada. VLSCS provides safe, accessible, welcoming spaces and builds community through public education and social action. Open to lesbians of all ages, VLSCS became an official entity in 1994.