Photo by Steph Grant Photography: "I travel the world shooting LGBT weddings & corporate events."
Coffee Talk – Your local alternative.
→ Wed. March 7th → Sun. March 18th → 1:30-3:00 pm
Imagine Studio Cafe, 31 Erie St
Adjacent to Fisherman's Wharf Park in James Bay
You can't always get what you want! And we sympathize. A trip to 'The Dinah', the largest and most famous girl party music festival in the world, that would be wonderful. But whether or not you can make it there, you can always make it to Coffee Talk – Your local alternative. No pool, but a big ocean nearby. And great friends for coffee and conversation. Lesbians of all ages welcome!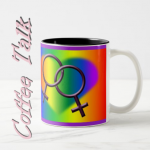 Coffee Talk volunteer needed. Coffee Talk is a great way to hang out with lesbians while serving your community. Co-host, coordinate, communicate, computer skills?
To volunteer, email coffeetalk@vlscs.ca or volunteer@vlscs.ca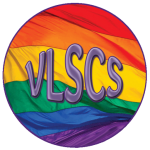 Coffee Talk is an initiative of the Victoria Lesbian Seniors Care Society (VLSCS), which supports lesbian health and social needs on Vancouver Island, British Columbia, Canada. VLSCS provides safe, accessible, welcoming spaces and builds community through public education and social action. Open to lesbians of all ages. VLSCS became an official entity in 1994.