sock hop
with DJ Gwen Spinks

Get Your Tickets Today!
Space is limited.
$25 in advance. $30 at door.


Friday, September 27


Gorge Rd Legion, Victoria
ROYAL CANADIAN LEGION
Trafalgar Pro Patria Br 292
George Slater Auditorium
411 Gorge Rd E Victoria BC
Doors Open at 7:00 pm
Early Birds 1/2 Hr Jive Lesson with the Fabulous Gwen Spinks starts at 7:30 pm !!!
Upbeat Tunes from the 50s to Now !!!
Prizes for Best Poodle Skirt, Best Sideburns or Pompadour !!! Take a trip back to high school and Happy Days for inspiration.
Full Service Bar !!! Bar service from 7:00 pm. Last call at 11:30 pm. VLSCS will provide a few salty snacks, too.
Come Early for Dinner !!! If there is a Legion member in your party, consider enjoying the Legion's Friday Dinner Specials beforehand, served in the main hall from 5:00-8:00 pm. Legion members may sign in up to four guests.
Donate Socks for Sandy Merriman House !!! Let's fill a sock drawer !!!
"Sandy Merriman provides emergency shelter for 25 women who are homeless. We use an inclusive definition of "woman" & "female" and welcome trans women, gender fluid and non-binary people. Guests receive safe shelter, meals, laundry & showers, support, referrals and advocacy, plus essentials including menstrual supplies, harm reduction and clothing. We offer a community lunch from 11:30-2 daily. Donations always needed."
Free Parking, Bus Stop, Wheelchair Accessible !!! City buses stop right out front. There is a large parking lot in the rear. Elevator just to the right inside the rear entrance.
Get tickets by mail: For a limited time you may purchase tickets by mail.
Send a cheque made out to: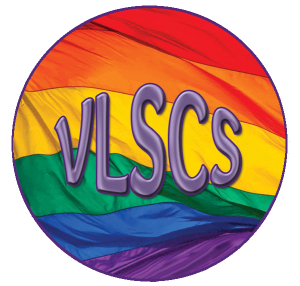 Victoria Lesbian Seniors Care Society
Box 39022 James Bay PO
Victoria BC  V8V 4X8