… from LGBTQ2 partners and friends in the community.
Not all news is gay news—Hot News includes health, social, and community building items that may be of interest to our members. Not all are specifically lesbian-related but hopefully will be generally of interest to our members.
---
SD61 Trustee Ryan Painter Calls for Ban on Conversion Therapy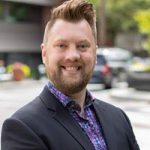 In the run up to the municipal elections in October of this year Candidate Ryan Painter called on all Greater Victoria School Board and municipal candidates to support his call for the school board, local, provincial and federal governments to work to end the practice of conversion therapy.
"I have been working to de-stigmatize our society from the challenges that people face with their mental health. Make no mistake, conversion therapy is mental torture. As a mental health advocate seeking to be elected to District 61 of the Greater Victoria School Board, I want students and parents alike to know that I will stand with them, against conversion therapy in British Columbia." Read more …
Painter, who was successful in his bid to be elected as trustee for SD61 Victoria, is currently working on a news release/press conference for November 26 regarding conversion therapy and is calling on LGBTQ2 persons and allies who could speak to the conversion therapy experience to join him. rpainter@sd61.bc.ca or info@ryanpainter.ca
---
Calgary lawyer challenging gay-straight alliance bill compares pride flags to swastikas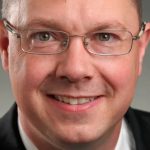 Lawyer John Carpay spoke at a Rebel Media event in Calgary Saturday where he compared rainbow flags to swastikas, saying both were totalitarian symbols. Carpay is a UCP member. In 2017, UCP party leader Kenney spoke at a Justice Centre for Constitutional Freedoms event, comparing Carpay's work to that of civil-rights activist Rosa Parks and asking people to donate to Carpay's organization. Rebel Media, a far-right media organization that has been criticized for sympathetic coverage of white supremacy.
"How do we defeat today's totalitarianism? You've got to think about the common characteristics. It doesn't matter whether it's a hammer and sickle for communism, or whether it's the swastika for Nazi Germany or whether it's a rainbow flag, the underlying thing is a hostility to individual freedoms," Carpay said. 
---
Lesbians Who Tech + Allies San Francisco Summit
6th Annual Summit Feb 28 – Mar 2, 2019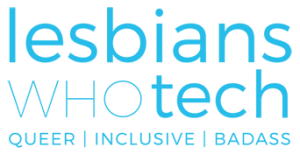 The Lesbians Who Tech + Allies San Francisco Summit is the largest LGBTQ professional event in the world. We focus on increasing the visibility of women in tech, LGBTQ women & LGBTQ women of color, demographics that are underrepresented in the tech sector and LGBTQ spaces. We've been called, "The best tech conference, ever, " and, "The most diverse tech conference they've ever been to," and our favorite, "It's like TED, but with cooler people."
We are a tech conference first. A tech conference where the speakers happen to be 80% queer women, 50% women of color, 25% black & latinx and 15% transgender and gender non-conforming. We cover topics from top technical trends, how technology will shape our future, career growth, so our community can grow and thrive. You can view our past Summit agenda below as well as use our letter below to help convince your boss. www.lesbianswhotech.org
---
On My Planet
Home to The Queer Story Archive – an ever expanding collection of personal experience stories from everyone under the rainbow and the people who love us.
---
Victoria Health Co-op presents Co-op Café

Get to Know Your Community. Victoria Health Co-op invites you to get to know more local co-ops. From September 2018 until June 2019, Co-op Café events will feature retail, transportation, housing, food, social justice and financial co-ops in our community.
Upcoming Cafés at CityStudio Victoria, 711 Douglas St (near Crystal Gardens): 
November 21st, 6:30 pm – 8:00 pm – co-hosted by MODO;
December 5th – featuring Co-op Housing Federation;
January 16th – featuring Coast Capital (with popcorn for Co-op Movie night!)
www.victoriahealthcooperative.com  www.facebook.com/victoriahealthcooperative
---
Purple Roofs – Find Gay & Lesbian Friendly Bed & Breakfasts, Inns, Hotels, Travel Agents & Tour Operators.
---
Gabriola Women's Dance – January 19, 2019
with Gwen Spinks / WannaDance
Jive lesson + Punch/Snacks + Dancing = Great Time
See Gwen's website for dance details and accommodation on Gabriola Island

---
The Story of LoveCRN
How did the magic happen? Seniors Aging OUT: Health and Community Working Together for Safe Communities for LGBTQ2s+
---
Viola Newsletter ARCHIVES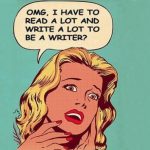 Gone but not forgotten. Want more Viola? Let's get the gang back together! Contributors, send your stories, pics, ideas, comments to viola@vlscs.ca.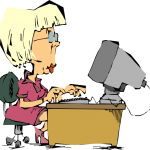 Our Back Pages Issue 17 – March 2013 Issue 16 – Spring 2011 Issue 15 – April 2010 Issue 14 – Winter 2010 Issue 13 – Spring 2009 Issue 12 – Winter 2009 Issue 11 – October 2008 Issue 10 – September 2008 Issue 9 – Pride 2009 Issue 8 – Winter 2008 Issue 7 – Gala 2007 Issue 6 – Pride 2007 Issue 5 – May 2007 Issue 4 – January 2007 Issue 3 – Gala 2006 Issue 2 – Pride 2006 Issue 1 – March 2006