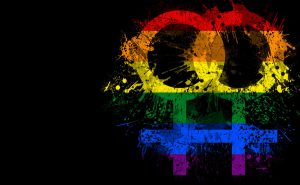 "Adventure is worthwhile in itself." – Amelia Earhart
Put a little adventure in your life. Traditionally the Amazing Women of VLSCS! take a summer break. But this year we are trying something a little different, and we hope our members and friends will join in as The Westshore will continue in full swing with great indoor and outdoor activities for members, friends, and families. And Victoria's first ever lesbian ukulele band, the Lukuleles, will play on. New members welcome starting on the 15th. So, venture out to The Westshore for Coffee Talk + Pride Stories, a Beach Picnic and a Drive-In Movie. Or buy an Hawaiian shirt and take up the ukulele. Plus tune in for surprise popup adventures scaled to your ability and the summertime weather.
---
Thursday July 4
Lukuleles Pride Parade


Dress Rehearsal
Private Location 5:00 PM
Parade participants & those attending Monday rehearsals, let's get together a few days right before the parade to make sure we're all on the same float! Wear your parade t-shirt. Bring your ukulele & music book, a music stand if you have one, a lawn chair, whatever you'd like to drink, your partner, if you have one, and she'd like to join us ?. We'll have some vegetarian chilli, BBQ turkey sausages & buns, salad, assorted squares, and tea and coffee. Dress Rehearsal & Party is on, rain or shine! More info: hello@amazingwomen.ca
---
Sunday July 7
Amazing Women of VLSCS!
Pride Parade & Festival
Parade starts at 11:00 AM
Downtown to MacDonald Park in James Bay
Festival from Noon – 6:00 PM
MacDonald Park at Simcoe/Oswego in James Bay
In the Parade, look for the Lukuleles, Victoria's first ever lesbian ukulele band, presented by the Amazing Women of VLSCS! and Diamond Tooth Molly. Big thanks to Just In Time Towing 'N Bins for our float vehicle and Tapestry Music for the amplification! A little birdie told us the Parade will be taking a small detour from its traditional route due to road construction on Government (jeez Louise). Parade along with us, then come find us among the Festival vendors booths. Happy Pride! More Pride Info and to Volunteer: pride@vlscs.ca
---
Monday July 8, 15, 22
Lukuleles Summertime Strums
James Bay New Horizons
234 Menzies St, Victoria BC
BEGINNERS 6:00-6:25 PM. Regular LUKULELES PRACTICE 6:30-7:30 PM, and Lesbian Song Circle 7:45-8:30 PM.
Victoria's 1st Ever Lesbian Ukulele Band, the Lukuleles are proud to be part of the VLSCS team. Under the leadership of Diamond Tooth Molly, the band has enjoyed an excellent working partnership with VLSCS Chair Lis Wootton, Vice Chair Elisa Lay, Directors Diane Carson and Kelly McKee, and Member & Rainbow Seamstress Kathleen S. Graphics and banners, rehearsal space, equipment loans and solid publicity support has been contributed by the wonderful women of VIOLA and VLSCS. Goal One: Play in the Pride Parade Accomplished! More info: hello@amazingwomen.ca 
---

More Westshore Info & To Volunteer: thewestshore@vlscs.ca
Thursday July 11
Drive-In Movie:

Mary Poppins Returns


With Pre-Movie Cards & Games
Millstream Village Parking Lot & Serious Coffee
6:00-11:00 PM
Save a movie spot in the parking lot, then join us at Serious Coffee for pre-movie cards and games. "Mary Poppins Returns" starts at dusk. Fill the car with family and friends.
Thursday July 18
Coffee Talk +

Pride Stories
Serious Coffee Millstream Village
3:00-4:30 PM
Pride stories—local, Canadian, international. Liberty comes & Liberty goes. It's not only all about the past 50 years in Canada or the USA.
Thursday July 25
Beach

Picnic
Location TBD
3:00-8:00 PM
Come enjoy beach fun, swim or a hike. Bring a picnic basket to share, a blanket and/or beach umbrella to help save a spot. Meet from 3:00 – 3:30 pm at Serious Cafe Millstream for a ride share (let us know in advance) or meet us at the beach. Yahoo, it's summertime!