"August of another summer, and once again I am drinking the sun."― Mary Oliver, Felicity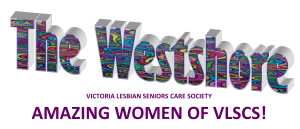 While the rest of the amazing women of VLSCS take it easy, The Westshore cranks it up!  
TAYLOR BEACH PICNIC
AUGUST 8, 3:30-8:30 PM
TAYLOR ROAD (OFF METCHOSIN/WM HEAD ROADS)                    
Sun, fun, swim, beach, picnic. Bring a picnic basket with an item to share, beach blanket and/or beach umbrella, sunblock, hat, bathing suit. Yes, there may be a bathing suit competition. Need a ride to Taylor Beach: Meet from 3:00 – 3:30 pm at Serious Cafe Millstream for a ride (let us know in advance for ride or rideshare) or meet us at the beach. From Metchosin/William Head Road turn east on Taylor Road to Taylor Beach. There is bus service with a 5-minute walk to the beach. Yahoo, it's summertime!
FULL MOON PARTY & POTLUCK
AUGUST 15, 3:00 – 9:00 PM
HIDDEN VALLEY CLUBHOUSE, 2500 FLORENCE LAKE RD
Who doesn't love a party? Pool, lawn darts, yard games. Music—bring your favourite womyn's album or CD to amplify our selection. Bocce ball, croquet, corn hole? Bring your set and we'll play what you play! Bring a summer dish to share. Potluck!
Here's how to get to the Hidden Valley Clubhouse: from Millstream Rd turn west on to McCallum Rd, continue past Costco, turn right on Florence Lake Rd. Enter Hidden Valley Mobile Home Park and continue straight ahead to the parking lot on left.
WOMEN'S OPEN MIC NIGHT
AUGUST 22, 6:00 – 8:00 PM
SERIOUS CAFE, 2401G MILLSTREAM VILLAGE
Musicians, Singers, Dancers, Poets, Comics, Mimes What's your talent? Advanced signup: thewestshore@vlscs.ca An evening of fun entertainment at the Not-Too-Serious Cafe.
WESTSHORE COFFEE TALK
AUGUST 29, 3:00 – 4:30 PM
SERIOUS CAFE, 2401G MILLSTREAM VILLAGE
The very popular Westshore Coffee Talk welcomes women of all ages to this lesbian-oriented cafe. Women new to the community and/or new to a lesbian lifestyle are always warmly received. Lots of parking and nearby bus service. Talk, laugh, make social connections, get out of the house, be part of the community. Yes!