Thursday August 8
(rescheduled from July 25th)
3:00-8:00 PM
Taylor Beach Party Picnic
Who doesn't love summer at the beach? Sand, sun, fun, swim or hike! Join the party.
Yes, there may be a bathing suit competition. Bring a picnic basket to share. Pack a beach blanket, and/or a beach chair, and your sunblock.
Share a ride? Meet from 3:00 – 3:30 pm at Serious Cafe Millstream—let us know in advance if you need a ride or can share a ride thewestshore@vlscs.ca. Otherwise, meet at Taylor Beach.
Yahoo, it's summertime!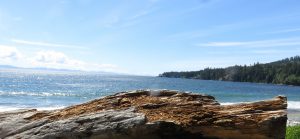 Taylor Beach is at the east end of Taylor Road, off the Metchosin/William Head Road. It is possible to bus from downtown. It is 1hr 22 min on BC Transit from Douglas and Pandora on the 50 Langford/61 Sooke/54 Metchosin to the intersection of William Head and Taylor roads and a 5 min, 600 m walk to the beach.