… from LGBTQ2 partners and friends in the community.
Not all news is gay news—Hot News includes news and announcements on health, social and recreational events, public education, and social action that may be of interest to our members. Not all items are specifically lesbian-related, but hopefully all will be generally of interest to our members and friends.
---
HIV in My Day: Reflecting Back, Looking Forward
Were you diagnosed with HIV/AIDS and living in Victoria or on Vancouver Island before 1996? or did you support or care for someone living with HIV/AIDS during this time?
HIV in My Day: Reflecting Back, Looking Forward is an oral history project that hopes to document the beginning of the HIV epidemic (pre 1996) in British Colombia's history by having those with lived experience and their caregivers recount their experiences.
Help us document the early years of BC's HIV/AIDS Epidemic by sharing your experiences in an oral history interview. Participants will receive $50. In Victoria and on Vancouver Island contact: reflectingback@uvic.ca 1.844.472.4606 Find Out More Here 

---

The Office of the Seniors Advocate's (OSA) fourth annual Monitoring Seniors Services report looks at programs and services offered to seniors in B.C. and measures performance on a year over year basis. The just-released 2018 Monitoring Report and other important seniors publications can be found on the Office of the Seniors Advocate website: https://www.seniorsadvocatebc.ca/
---
Call for Participants in Research on Chronic Pain in the LGBTQ2S Community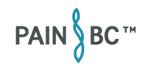 An invitation for participants for

 

EQUIP for Pain, a research project with the non-profit organization Pain BC (https://painbc.ca/) about how to make pain services more accessible for marginalized folks living with chronic pain. $50 + Lunch.
Equip for Pain Info Here
---
New Nurse Practitioner Waiting List
"The Victoria Health Co-operative has really good news to share – we have received funding for the salary of a Nurse Practitioner. We hope to have our NP start work in January at the Cook Street Activity Centre and First Met United Church. A Nurse Practitioner can provide all the services of a Family Physician (apart from not delegating the care of a patient to a paramedic) and can have a roster of over 500 patients.  Would you, or anyone you know, like to be on our NP list? Email vichealthcoop@gmail.com or call 250-415-9272." www.victoriahealthcooperative.com
---
Social Isolation of Seniors: A Focus on LGBTQ Seniors in Canada
Produced by the government of Canada, this supplement is a resource to help organizations and service providers adopt approaches to help lesbian, gay, bisexual, transgender and queer seniors strengthen human connections. Social isolation is a silent reality experienced by many seniors, particularly LGBTQ seniors. It is hoped that this resource will heighten awareness and sensitivity and help organizations address LGBTQ seniors' particular social needs. CHECK IT OUT BY CLICKING HERE
---

WIN Cooperative
"We believe women deserve equal voice and opportunity to provide healthy, environmentally and financially sustainable lives for themselves and their families in a vibrant and supportive community. "
Women In Need (WIN) Co-operative provides five programs: WIN gift certificates, WIN New Start Program, Crisis and Referral Program, WIN Self Sufficiency Program, and WIN Transformation Program. To Read More about this valuable Victoria resource go to:  https://www.womeninneed.ca/overview
---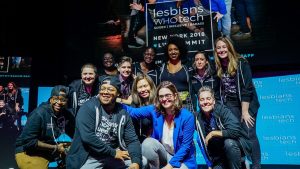 6th Annual Lesbians Who Tech + Allies San Francisco Summit
Feb 28 – Mar 2, 2019
"It's like TED, but with cooler people."
6th Annual Lesbians Who Tech & Allies San Francisco Summit. We're taking over the Castro Neighborhood and bringing you amazing talks and opportunities for networking. Grab your spot at Summit today! Register here: bit.ly/LWTSF19SUMMIT
Queer, badass, technical leaders, companies that are hiring and looking to build inclusive teams (YOU!), and inspiring talks on the latest in technology—this #LWTSUMMIT has it all. PLUS, you know we know how to have a fun time!
Learn to Code!

Apply for the Edie Windsor Coding Scholarship!
THE EDIE WINDSOR CODING SCHOLARSHIP FUND MAKES IT POSSIBLE FOR INCOMING LGBTQ WOMEN, NON-BINARY AND TRANS TECHIES TO KICKSTART CAREERS IN TECHNOLOGY.
Learning how to code is more than education — it's economic opportunity. Our community, like many underrepresented groups, is turning to coding schools because they are more accessible than four-year computer science degrees.
---
SPACE JAM -Claiming your own SPACE
~ a workshop for LGBTQ2++ youth ~
March 2 -3 2019 – Saturday 12-4; Sunday 11-3
VIBE Dance Studio  1969 Boxwood Dr. NANAIMO
For more information and to register: SPACE JAM FaceBook Link
---
March is Embrace Aging month sponsored by the Eldercare Foundation
March is Embrace Aging Month! If you are a senior, a caregiver for an older person or just interested in the journey that lies ahead of you, this is a great opportunity to explore free opportunities to help you Be Well, Be Secure, Be Connected and Be Enriched. To download information on all Embrace Aging sessions being held at the Yakimovich Wellness Centre, 1454 Hillside Avenue, Victoria BC, click HERE.  All sessions at the Yakimovich Wellness Centre are free of charge.
For more information and to register please email WellnessCentreRegistration@viha.ca
---
James Bay United Church
a lesbian-affirming church and host to Coffee Talk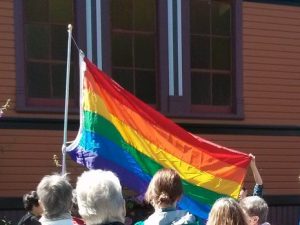 Why does it matter to James Bay United Church that we become a place where faith and justice find each other? We believe, as Christians, that humankind is created in the image of God, and refusing to celebrate LGBT*Q persons as part of creation means our image is imperfect and distorted. We understand the need for LGBT*Q persons to be fully included in every area within the life of the church so we become a Body that truly reflects all God is and all we were created to be.
---
LoveCRN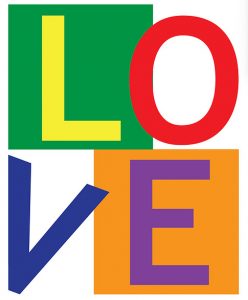 LIVING OUT VISIBLY & ENGAGED – Community Response Network
Coordinating a community response to abuse, neglect and self-neglect of adults with diverse sexual orientations and gender identities on Vancouver Island and the Gulf Islands. We respond at the community level through community development, education, prevention and advocacy. We do not provide services to individuals.

---

On My Planet
Home to The Queer Story Archive – an ever expanding collection of personal experience stories from everyone under the rainbow and the people who love us.
---
Purple Roofs

Find Gay & Lesbian Friendly Bed & Breakfasts, Inns, Hotels, Travel Agents & Tour Operators at

Purple Roofs

.
---
Older Adults & Seniors Program
In the Greater Vancouver area, QMUNITY's Older Adults and Seniors programs offers opportunities for community connection, social support, and personal development for folks fifty-five and older.
---
Gayellow Pages Canada – FREE Online Guide
Vital information on the road or at home, since 1973
FREE Canada online edition – http://gayellowpages.com/canada.pdf
Get a FREE Listing for your LGBTQ2… business or organization – http://www.gayellowpages.com/listing.htm
---
---
Viola Newsletter ARCHIVES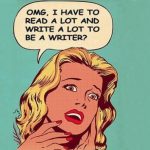 Gone but not forgotten. Want more Viola? Let's get the gang back together! Contributors, send your stories, pics, ideas, comments to viola@vlscs.ca.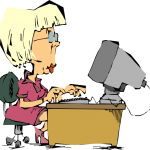 Our Back Pages Issue 17 – March 2013 Issue 16 – Spring 2011 Issue 15 – April 2010 Issue 14 – Winter 2010 Issue 13 – Spring 2009 Issue 12 – Winter 2009 Issue 11 – October 2008 Issue 10 – September 2008 Issue 9 – Pride 2009 Issue 8 – Winter 2008 Issue 7 – Gala 2007 Issue 6 – Pride 2007 Issue 5 – May 2007 Issue 4 – January 2007 Issue 3 – Gala 2006 Issue 2 – Pride 2006 Issue 1 – March 2006