Membership is … Wonderful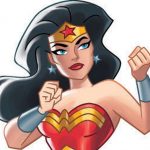 When you renew your membership with VLSCS, you support the goals and purpose of the Victoria Lesbian Seniors Care Society. You are making a very valuable contribution toward ensuring safe, accessible, welcoming spaces for lesbians to congregate. You help to build community through education and social action. You are a Wonder Woman!
Benefits of Membership
♥  #1 Bona fide supporter of lesbians of all ages in Your Community;
♥  Voting privileges at the annual general meeting;
♥  Early access to special event tickets;
♥  Reduced membership pricing for some events;
♥  Login to the Members Only Pages below;
♥  Access to the Health Fund;
♥  Special privileges awarded from time to time to Members Only;
♥  #10 A membership card, that makes you a super proud card carrying lesbian, and you can prove it.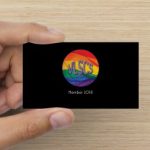 Yes, I want to continue to be a super proud card carrying lesbian.
In accordance with our bylaws, members must:
a) agree with the purposes of the Society as contained in the Constitution and bylaws;
b) agree with the Mission Statement and the Statement of Principles as approved by the Directors and amended from time to time;
c) be a woman who is a self-identified lesbian;
d) be a member of the Society for 30 days before attaining voting privileges; and 
e) be a resident of British Columbia
In order to accommodate lesbians of all economic levels and marital status, we have a sliding scale for membership, as follows:
  ♦  Singles  = $30 standard and $15 low income;
♥♥ Couples = $40 standard and $20 low income.
Membership is good for 12 months.
 
Please note: Although we use Paypal to process your payment, you do NOT have to have a Paypal account yourself. You may use your VISA, MASTERCARD, DISCOVER or AMEX CREDIT CARD or your VISA DEBIT CARD per usual.
For those of you who still like doing it 'the old-fashioned way' –
Membership Form in PDF format for printing and mailing.