THE VLSCS NEEDS AN EVENT PLANNER FOR OUR UPCOMING GALA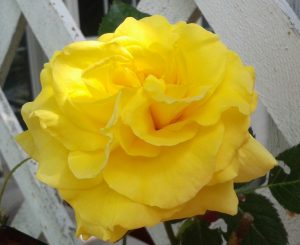 SATURDAY, FEBRUARY 24, 2018!!!
Release Date: September 11, 2017 Closing Date: October 13, 2017
The Victoria Lesbian Seniors Care Society (hereafter to be referred to as the VLSCS) is a non-profit organization with a mission to support the health and social needs of lesbians as they age. As part of its commitment, the VLSCS has been hosting memorable dances for women since 1987. The Board of Directors has decided to fund assistance with staging this event for 2018. We are looking for an individual or individuals committed to working within the lesbian community, who will effectively work with volunteers, will negotiate and motivate others, and who will be accountable to the Board of Directors.
The objectives of this project focus on the organization and coordinated implementation of a memorable dance for approximately 80 – 100 women on Saturday, February 24, 2018. In keeping with our Mission statement, the environment and atmosphere should be safe, accessible and private. The successful candidate or candidates will develop, in conjunction with two Board representatives, a work plan and schedule for the overall project, which will include strategies for volunteers, entertainment, coordination with venue, ticketing and advertising.
The successful candidate(s) will participate in, at minimum, six meetings with Board representative(s), as the planning and implementation unfolds, and make formal reports to the board of directors as required. She / they will prepare a job duty roster with details such as dates, times and tasks required. She / they will create and implement an advertisement plan, all elements of which will be pre-approved by the Board Representatives prior to dissemination.
The total budget for this project is not to exceed $6,000. Terms and timelines for payment will be negotiated in the contract for services, but based on receipt of written invoices from the Event Planner for services completed.
APPLICATION PROCESS
 Individuals please submit their cover letter, including a statement showing understanding of this project, and a proposed plan, with timelines and a fixed cost quotation, that indicates the steps to be taken from start of the contract to the night of the event. Please attach resume (s), and supply two references for previous event planning work done, including name and phone numbers of the references. All individuals must declare any conflict of interest as related to affiliations or involvement with the VLSCS.
Email  all pertinent information to: secretary@vlscs.ca, and set "APPLICATION FOR EVENT PLANNER" in the subject line. RFP Release Date: September 11, 2017. Closing Date: October 13, 2017. Tentative Review and Selection of Planner: completed by October 23, 2017.
The term of contract will be from September 23 up to delivery of final report, post-gala, to the board of directors. The VLSCS will negotiate a contractual agreement with the preferred planner.
The Board of Directors thanks all applicants for their interest in the Victoria Lesbian Seniors Care Society.